A journey to Turkmenistan - at the tourist exhibition in Vienna
At the largest tourist exhibition of Austria - «Ferien-Messe Wien» which is held in January of each year in Vienna, among more than 800 representatives of tourist business from 80 countries of the world Turkmenistan also participates.
The Turkmen exposition is organised with support of the Union of Industrialists and Entrepreneurs of Turkmenistan and the Embassy of Turkmenistan in Vienna.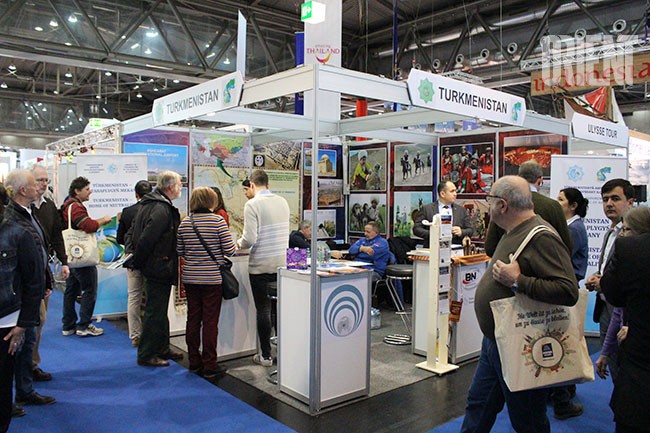 Key subjects of the Turkmen stand - routes of the Great Silk road, architectural and archaeological monuments, sights of nature, culture and traditions of Turkmen people and many other things. Photos and video topics have illustrated the modern life of Turkmenistan and its capital Ashgabat, recreational possibilities of Avaza resort at the coast of the Caspian Sea.
Representatives of the tourist industry of Turkmenistan on the margins of the exhibition held business meetings and negotiations with colleagues from the countries of Europe, having reached a number of agreements.
The exhibition will run till January 19.